Head of US Entry and Growth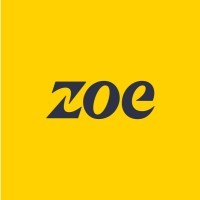 ZOE
Sales & Business Development
Remote · United States
Posted on Friday, November 3, 2023
We Are Redefining How People Approach Their Health
ZOE
is on a mission to improve the health of millions by empowering everyone with nutrition and health insights to eat and live better. Created by the world's top scientists and backed by founders and investors who have built multi-billion dollar companies, we passionately believe that everyone should have the information they need to prevent disease to live longer and healthier lives.
A remote-first, high-growth scaleup with more than 100,000 members in the UK and US and growing rapidly, we are building a first-of-its-kind approach to personalised nutrition. Running the world's largest ongoing nutrition science study, we combine our novel research with cutting-edge AI to provide personalised advice that transforms people's lives and helps them feel their best.
In our ongoing commitment to change the way we all eat, we produce our chart-topping podcast ZOE Science & Nutrition weekly and regularly publish our research in the world's leading scientific journals so everyone can benefit.
Our team of ZOEntists is at the heart of everything we do. Together, we're building a culture rooted in ownership, inclusivity and transparency, where ZOEntists are passionate about delivering great results, having an impact, and learning quickly in the open. We want our teams to have the freedom to make long-term, high-impact decisions, and the well-being of our teammates and the people around us is a top priority.
About the role
The Head of US Entry and Growth is the heart of ZOE in the US - working with our CEO and executive team to rapidly grow our US business to match what we are achieving in the UK; responsible for generating sales and for our US P&L; creating and managing key objectives and performance metrics; driving marketing and partnerships to build our visibility and sales; and overseeing product initiatives including our dedicated US growth team.
This role requires someone who is strategic and thoughtful about the details, but is also able to move quickly and drive experiments to define a path to growth for ZOE. We are looking for a performance-focused leader who can motivate and inspire others along the way.
Key Responsibilities
Take a fantastic product, and help it cut through in a noisy US market by figuring out the right approach to win.
Build and iterate on the optimal strategy and vision for ZOE in the US. Understand the market and competitive landscape. Set goals and communicate them clearly to the team and the wider organisation.
Set the bar for what good looks like in the US, using a clear objectives-based approach (OKRs) to drive experiments and measure results to inform our strategy.
Oversee multiple areas of marketing and PR, from brand and product positioning to influencer relations and performance marketing campaigns.
Lead business development and partnership efforts, identifying and implementing collaborations across research, product integrations, and joint promotion.
Roll up your sleeves and do what it takes to move quickly. This is a player-coach role where you will both manage and dive in to execute in the key areas above.
Lead a cross-functional team, including engineering, product, design, operations and marketing to build out or upon the business in this part of the world; motivate, empower, and coach them in their work to successfully scale the business.
Skills/experience
You've done this before, you have proven experience in defining, testing, iterating and executing across functions to launch brand new businesses or bring established products to new markets, preferably in the US
You approach problems from first principles. You love to solve problems in innovative ways, and you never settle for "this is how it's always been done" thinking.
You've got a track record in planning and achieving revenue growth through effective marketing and PR campaigns, optimising awareness and customer acquisition strategies and expanding a customer base.
You're comfortable operating at high level and deep-down into the details. You're as comfortable writing down a 5-year growth plan as you are reviewing order numbers.
You're a naturally confident communicator with an ability to build lasting relationships internally and externally, rooted in honesty and mutual respect.
You are able to make decisions in a context of ambiguity. Fast-pace, regular changes and learning is what you are looking for. You thrive in ambiguous, startup environments.
You're data-driven and lead with outcomes in mind. That helps you shape our most important metrics.
You have experience leading projects, leading cross-functional teams, and inspiring others despite ever changing targets.
10+ years of experience in Marketing, Consulting, Strategy, Operations. Ideally, you've got experience in a start-up/scale-up.
Listed above is a snapshot of the experience, skills and attributes we think would come handy for the success in this role. Are you passionate about ZOE and this role but don't tick 100% of the boxes above? Please consider applying anyway. We are happy to up-skill where possible.
What you can expect from us
Aside from ensuring the industry-benchmark compensation package and providing you with all the hardware and software you need, we have worked hard for our list of benefits to be focused on things that matter to our team members most.
Remote-first - work from home, pop into our London/Boston offices. This role is fully remote within the following states: CT, GA, IN, MA, NJ, NY, TX, and VA #LI-Remote
Stock options - we want everyone to be rewarded for contribution to our growth
Paid time-off - on top of any national / bank holidays, you get 20 days off (20 plus 1 life-event and 2 company-wide reset days)
Enhanced parental leave - adding on to the statutory offering, we know how important it is to be supportive at times that matter
Medical Insurance: ZOE allows all employees to opt-in to our Medical Insurance, covering 75% of the cost for you and your dependents.
Life, ADD & LTD Insurance: ZOE allows all employees to opt-in to our life, ADD and LTD insurance scheme covering all the premiums.
401k - To help prepare for a time after ZOE, we currently offer our 401(k)through Guideline
Allocated social, WFH and Growth (L&D) budgets
Plenty of learning and social opportunities
We continue to build a benefits package that invests in our team members' long-term personal and professional growth and wellbeing, adding to this list as it evolves.
Equal opportunities
We believe that having a truly diverse team where everyone can be their authentic self is the key to our success and we are committed to improving the tech industry for the better. We are passionate about equal opportunities and encourage candidates from any underrepresented backgrounds to apply. We don't discriminate based on race, colour, religion, gender, gender identity or expression, sexual orientation, national origin, genetics, marital status, disability or age. When applying, please let us know of any accessibility requirements you may have for your interviews and we will do our best to accommodate.