Senior Product Manager - Food Coverage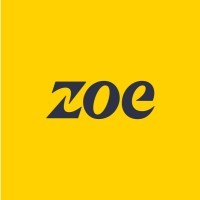 ZOE
Product
Remote · Lancaster, OH, USA · United Kingdom
Posted on Wednesday, November 1, 2023
We Are Redefining How People Approach Their Health
ZOE is combining scientific research at a scale never before imagined and cutting-edge AI to improve the health of millions.
Created by the world's top scientists, our personalised nutrition program is radically reimagining a fundamental human need – eating well for your own body. Currently available in the US and the UK, having generated a waitlist of over 300,000, ZOE is already helping
tens of thousands of ZOE members
adopt healthier habits and achieve their goals.
We are also the team behind the popular COVID Symptom Study, which played a critical role in the fight against COVID in the UK and has now expanded to become the ZOE Health Study (ZHS). ZHS uses the power of community science to conduct large-scale research from the comfort of contributors' homes to understand health and prevent disease. Our collective work and expertise in biology, engineering, data science, and nutrition science has led to multiple breakthrough papers in leading scientific journals such as Nature Medicine, Science, The Lancet, and more.
A remote-first, well-funded startup, we are backed by founders, investors, and entrepreneurs who have built multi-billion dollar technology companies. We are always looking for innovative thinkers and doers to join our team on a thrilling mission to tackle epic health problems that span the globe. Together, we can improve human health and touch millions of lives.
We value inclusivity, transparency, ownership, open-mindedness and diversity. We are passionate about delivering great results and learning in the open. We want our teams to have the freedom to make long-term, high-impact decisions, and the well-being of our teammates and the people around us is a top priority.
Our Food Scoring team ensures our members can find any food on the ZOE app, regardless of whether they're creating a meal from scratch, scanning a pre-packaged item, or eating out. The team's vision is to power our food recommendations for recipes, swaps and combinations, helping our members learn how to eat better for their body in real time.
You will play a pivotal role in advancing our food database, food scores and recommendations. You'll work closely with our Insights & Advice and Science teams to help our members make changes and improve their health.
What you'll do
Set clear & ambitious goals for your product team, allowing you to move quickly and deliver positive impact to our members.
Guide your team to focus on our members and think big. Work together with others to solve problems that meaningfully improve our member experience and outcomes. Encourage bold ideas and motivate your team to think big, even if it's outside their comfort zone.
Combine research and data to deeply understand our current and potential members. Use this insight to create the best possible value.
Prioritise effectively on multiple dimensions. Ensure the urgent doesn't always outweigh the important. Have the confidence to discard ideas that seem good but lack long-term benefits.
Bring both big-picture thinking and attention to detail. You'll set a longer term strategy, whilst also obsessing over the data quality of our food database and recommendations.
Be proactive. Work with your team to stay on top of industry and technology trends to find new opportunities.
We think this role would be a great fit if you:
Understand how to leverage the latest machine learning technology to deliver customer-facing products and solutions. Ideally, you have experience, as a product manager, delivering ambitious, high-impact products using machine learning.
Have a good understanding of SQL
Preferably have worked on some data manipulation/analysis tasks
Are enthusiastic about being a hands-on product manager and are eager to do everything necessary to ensure your product's success, thinking strategically and executing tactically
Have excellent attention to detail. You get a kick out of obsessing over data quality and finding creative ways to measure it
Have experience working in a cross-functional team, including engineering and data science, leveraging the best from those around you
Are customer-focused at heart. Our members come first, so you need to be excited about helping our members and delivering on our mission to improve the health of millions.
These are the ideal skills, attributes, and experience we're looking for in this role. Don't worry if you don't tick all the boxes, especially on the skills and experience front, we're happy to upskill for the right candidate.
Life as a ZOEntist – what you can expect from us:
As well as industry-benchmarked compensation and all the hardware and software you need, we offer a thoughtfully-curated list of benefits. We expect this list to evolve as we continue supporting our team members' long-term personal and professional growth, and their wellbeing.
Remote-first:
Work flexibly – from home, our London office, or anywhere within the EU
Stock options:
So you can share in our growth
Paid time off:
28 days paid leave (25 holiday days, plus 2 company-wide reset days, and 1 "life event" day)
Enhanced Parental Leave:
On top of the statutory offering
Flexible private healthcare and life assurance options
Pension contribution:
Pay monthly or top up – your choice.
Health and wellbeing:
Like our Employee Assistance Program and Cycle to Work Scheme
Social, WFH, and Growth (L&D) budgets.
Plus, multiple opportunities to connect, grow, and socialise
We're all about equal opportunities
We know that a successful team is made up of diverse people, able to be their authentic selves. To continue growing our team in the best way, we believe that equal opportunities matter, so we encourage candidates from any underrepresented backgrounds to apply for this role. You can view our Equal Opportunities statement in full
here
.
A closer look at ZOE
Think you've heard our name somewhere before? We were the team behind the COVID Symptom Study, which has since become the ZOE Health Study (ZHS). We use the power of community science to conduct large-scale research from the comfort of contributors' own homes. Our collective work and expertise in biology, engineering, and data/nutrition science have led to multiple breakthrough papers in leading scientific journals such as Nature Medicine, Science, The Lancet, and more.
Seen ZOE in the media recently? Catch our co-founder Professor Tim Spector (one of the world's most cited scientists) and our Chief Scientist Dr Sarah Berry on this BBC Panorama, and listen to CEO Jonathan Wolf unpack the latest in science and nutrition on our ZOE podcast.
Oh, and if you're wondering why ZOE? It translates to "Life" in Greek, which we're helping ZOE members enjoy to the fullest.