Head of UX Research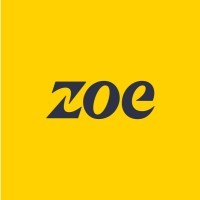 ZOE
Design
Remote · United Kingdom
Posted on Thursday, October 12, 2023
We Are Redefining How People Approach Their Health
ZOE combines scientific research with cutting-edge AI to improve the health of millions.
We are a remote-first, well-funded startup created by the world's top scientists and backed by founders, investors, and entrepreneurs who have built multi-billion dollar tech companies.
Our personalised nutrition program radically reimagines a fundamental human need – eating well for your body. Currently available in the US and the UK with a waitlist of over 300 000 people, ZOE is already helping tens of thousands of its members adopt a healthier lifestyle.
Our collective work and expertise in biology, engineering, data science, and nutrition science have led to multiple breakthrough papers in leading scientific journals such as Nature Medicine, Science, The Lancet, and more.
We value inclusivity, transparency, ownership, open-mindedness and diversity. We are passionate about delivering great results and learning in the open. We want our teams to have the freedom to make long-term, high-impact decisions, and the well-being of our teammates and the people around us is a top priority.
About the team
You'll join a team of multidisciplinary Product Designers, Content Designers and UX researchers passionate about creating impact through their work. We are a diverse bunch of people from ex-IDEO, Miro, KPMG, Google, and more — bringing together a unique skill set and human attitude to make science understandable, personalised and actionable for millions.
Currently, we have one experienced UX Researcher and one Research intern, yet we have plans to double the team size next year. So, you'll be able to shape and elevate the UX Research at ZOE, while paving the way as a seasoned UX Research practitioner yourself.
This role will report to VP of Design, Vlad Zely, who spent the last five years at Miro, established UX Research in the org and helped the company scale from a seed round start-up to a unicorn, $
17.5B
business.
About the role
As Head of UX Research, you would have a rare opportunity to shape and mature a brand that changes people's life, contributes to their well-being and does it on an unprecedented scale with science at its core. That comes with great responsibility and requires care on top of all the technical and leadership skills.
ZOE is a complex product with multi-faceted touch points: from physical test kits to digital channels, to partnerships with ambassadors, to medical devices and wearables, to podcasts, socials, and TV. An ideal candidate has a demonstrated track record conducting research in mixed methods, building and leading teams, and influencing strategic direction.
You'll own the UX Research function at ZOE: from running operations to defining strategy, bringing and developing talent, influencing and informing product development and company priorities.
In the meantime, while the team is still growing, we do expect you to lead by example: being hands-on untangling core product questions and running strategic research yourself. It is not a purely managerial role by default, given one to two direct reports at the beginning. Yet it will grow and evolve, as the company does accordingly.
You'll...
Elevate research processes and operations within ZOE to ensure rigour, transparency, and GDPR compliance
Develop, lead, mentor, and manage a UX Research team
Democratise research and support non-researchers who do research
Lead key UX research projects hands-on, while growing a team
Educate across the organisation about what research can accomplish and how to apply it appropriately
Partner with leaders across the business to support ZOE's mission and contribute positively to company culture and work process
We think you'll be a great fit if you…
Are passionate about health and how science can advance the quality of life
Are an expert practitioner, evidenced by professional recognition
Have expertise in various qualitative methodologies and a strong grasp of quantitative methods
Have a proven leadership track record in managing high-performing research teams
Experience in a high-growth tech startup and a track record working with physical products or services is a plus
Are able to manage up, down, and laterally effectively
Are a growth mindset role model who cultivates a culture of learning and mentors directs
What you can expect from us
Aside from ensuring the industry-benchmark compensation package and providing you with all the hardware and software you need, we have worked hard for our list of benefits to be focused on things that matter to our team members most.
Remote-first - work from home, pop into our London/Boston offices, or work within the EU; you have flexibility to choose your own place of work and work flexibly
Stock options - we want everyone to be rewarded for contribution to our growth
Paid time-off - on top of any national / bank holidays, you get 28 days off (25 plus 1 life-event and 2 company-wide reset days)
Enhanced parental leave - adding on to the statutory offering, we know how important it is to be supportive at times that matter
Private healthcare and life assurance - flexible options to choose what fits
Health and wellbeing - Employee Assistance Program, Cycle to Work, and more
Pension - paying monthly and offering flexibility to top your pension up
Allocated social, WFH and Growth (L&D) budgets
Plenty of learning and social opportunities
We continue to build a benefits package that invests in our team members' long-term personal and professional growth and well-being, adding to this list as it evolves.
We believe that having a truly diverse team where everyone can be their authentic self is the key to our success and we are committed to improving the tech industry for the better. We are passionate about equal opportunities and encourage candidates from any underrepresented backgrounds to apply. We don't discriminate based on race, colour, religion, gender, gender identity or expression, sexual orientation, national origin, genetics, marital status, disability or age. When applying, please let us know of any accessibility requirements you may have for your interviews and we will do our best to accommodate.
While this position is advertised as full-time, we can be flexible on the specific arrangements and would be happy to discuss part-time, job-share or other flexible arrangements if required.