Study Success Associate (Internship)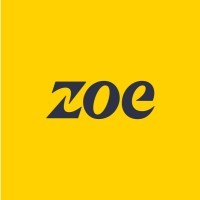 ZOE
Remote · United Kingdom
Posted on Tuesday, September 5, 2023
ZOE is launching a randomised controlled trial, investigating the efficacy of multiple prebiotic and probiotic products. A total of 350 participants will take part in this study. Each participant will be randomly assigned to one of five treatment arms. The study takes place in the UK, but is entirely remote. The study staff will use email and phone calls to communicate with participants to ensure they are highly compliant during the study, and thereby enable ZOE to collect high quality data.
The ZOE Nutrition Science Team is looking for a new member to join the team on an internship basis between October to December 2023 as a Study Success Associate. This member will join a team of ZOE scientists and other Study Success Associates who are responsible for conducting research studies at ZOE.
The role requires the applicant to interact with study participants on a daily basis, as well as communicate participant status and study progress to the study manager and the rest of the study team on a regular basis.
The study will be conducted from mid-October to mid-December. You will be required to be available for onboarding into the role from the second week of October (week commencing 9th October).
Depending on your availability for the role, you will be asked to join the team as either a full-time or part-time member.
- Full-Time Study Success Associate: This requires your availability for all weekdays between 9th October to 15th December.
- Part-time Study Success Associate: This requires your availability for multiple periods of weekdays between 9th October to 15th December. These include: 9th - 27th October, 20th - 24th November, 4th - 15th December
What you'll do...
Maximising the compliance of the participants in the study. This will be done by interacting with participants throughout the study in a friendly, empathetic and confidential approach.
Ensuring that the data collected in the study is of the highest quality required by the study protocol.
Keeping participants engaged throughout the study. Participants should feel comfortable, motivated, and safe at all times.
Maximising the number of participants that successfully complete the study. This will be done by working as a member of the wider study team and following instructions from the study manager.
Maintaining participant confidentiality. Participants' and ZOE users' safety and satisfaction are the foremost priority at ZOE. Their personal information, as well as any other information generated and accessed during the course of a study, must be kept confidential and handled according to legal data protocols.
We think you'll be a great fit if you...
Have a degree in Nutrition from an accredited institution, or are in the final year of achieving this if it is a bachelor's degree.
Understand the ethical and scientific requirements of clinical trials involving human research subjects and applying them consistently in their role.
Are experienced in using Google Sheets and Google Suite.
Have clear, and precise communication skills that are applied with participants and with team members.
Are organised time and log keeping.
Have the ability to follow instructions written in protocols and Standard Operating Procedures.
Have flexibilty and agility around participant needs and study changes. You may be asked to be online for limited time periods on a weekend or outside of office hours (9 PM - 6 PM) if there are participant emergencies.