Growth Marketing Analyst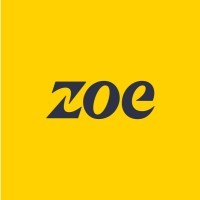 ZOE
Marketing & Communications, IT, Sales & Business Development
Remote · United Kingdom
Posted on Tuesday, September 5, 2023
Hi, we're ZOE
We're a team of scientists, developers, marketers and more, changing the way the world eats. With our personalised nutrition programme, we're on a mission to improve the health of millions, and with plans as vast as the plants on our plate, we need the best team. Or ZOEntists, as we like to call ourselves.
We're backed by leading venture capital firm Accomplice (backers of Angellist and Zoopla), world-renowned entrepreneurs, like Steven Bartlett (also a proud brand ambassador), and we've raised over £70m in funding as of July 2023.
Got a good (gut) feeling it could be you? Head to our
career page
to find out more.
We're looking for a
Growth Marketing Analyst
to take ZOE even further.
What's the role?
We're looking for a Growth Marketing Analyst to uncover user, performance and marketing insights that will help millions more people benefit from ZOE's personalised nutrition program. You will be working directly with the Growth Analytics Manager and closely with all Marketing channel owners; Product, Engineering and Data Science.
We're looking for someone that is both a problem solver and a strategic thinker. Your role will be critical in the success of ZOE's future growth as you power marketing strategy decisions with your analytical work.
Meet the team
The Marketing & Growth Analytics team are responsible for all things data in the Marketing Growth team. ZOE has ambitious growth plans, and data is integral to the success of our strategy. This role would suit someone that is motivated by driving business impact and strong collaboration in a cross-functional team.
We'll be counting on you to:
Be a partner to several stakeholders across the Marketing & Growth team to help make important strategic decisions through impactful analysis
Understand drivers of conversion rate, CPA and ROI, to help us confidently measure marketing effectiveness
Design, implement and continuously improve dashboards to measure channel performance and inform resource allocation
Conduct scenario analysis & demand forecasting to inform future product launches
Analyse A/B tests. Define hypotheses, ensure measurement is in place, analyse results, taking into account statistical significance and prior learnings
Use internal and external data to help us understand our users and their decision journey better. Conduct segmentation, funnel and quantitative research analysis
Evangelise data-driven decision making, focusing on the insights that matter rather than boiling the ocean of analysis
This role will be a great fit if:
Data analytics is your passion, and you have a proven track record driving insights for Growth / Marketing / Product teams
You have exceptional analytical, problem-solving, and data management skills. You're curious to go 4-5 levels deep to understand the root cause, connecting the important details to strategic context and business objectives
You have advanced data analysis skills using SQL and some working knowledge of Python/R
You have worked with a BI tool like Looker, PowerBI or Tableau
You have a successful history of manipulating, processing, and extracting value from large disconnected datasets
You have excellent communication skills, making the complex and convoluted into clear, but not over simplified, insights
Bonus points if:
You have built data models with dbt and know how to use GitHub
You have some knowledge of AB testing
You have worked with an analytics tool like Google Analytics, Mixpanel or Amplitude
These are the ideal skills, attributes, and experience we're looking for in this role. Don't worry if you don't tick all the boxes, especially on the skills and experience front, we're happy to upskill for the right candidate.
Life as a ZOEntist – what you can expect from us:
As well as industry-benchmarked compensation and all the hardware and software you need, we offer a thoughtfully-curated list of benefits. We expect this list to evolve as we continue supporting our team members' long-term personal and professional growth, and their wellbeing.
Remote-first:
Work flexibly – from home, our London office, or anywhere within the EU
Stock options:
So you can share in our growth
Paid time off:
28 days paid leave (25 holiday days, plus 2 company-wide reset days, and 1 "life event" day)
Enhanced Parental Leave:
On top of the statutory offering
Flexible private healthcare and life assurance options
Pension contribution:
Pay monthly or top up – your choice.
Health and wellbeing:
Like our Employee Assistance Program and Cycle to Work Scheme
Social, WFH, and Growth (L&D) budgets.
Plus, multiple opportunities to connect, grow, and socialise
We're all about equal opportunities
We know that a successful team is made up of diverse people, able to be their authentic selves. To continue growing our team in the best way, we believe that equal opportunities matter, so we encourage candidates from any underrepresented backgrounds to apply for this role. You can view our Equal Opportunities statement in full
here
.
A closer look at ZOE
Think you've heard our name somewhere before? We were the team behind the COVID Symptom Study, which has since become the ZOE Health Study (ZHS). We use the power of community science to conduct large-scale research from the comfort of contributors' own homes. Our collective work and expertise in biology, engineering, and data/nutrition science have led to multiple breakthrough papers in leading scientific journals such as Nature Medicine, Science, The Lancet, and more.
Seen ZOE in the media recently? Catch our co-founder Professor Tim Spector (one of the world's most cited scientists) and our Chief Scientist Dr Sarah Berry on this BBC Panorama, and listen to CEO Jonathan Wolf unpack the latest in science and nutrition on our
ZOE podcast
.
Oh, and if you're wondering why ZOE? It translates to "Life" in Greek, which we're helping ZOE members enjoy to the fullest.