Global Brand Strategy & Activation Director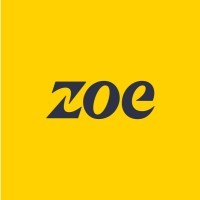 ZOE
Remote · United Kingdom
Posted on Tuesday, August 22, 2023
Hi, we're ZOE
We're a team of scientists, developers, marketers and more, changing the way the world eats. With our personalised nutrition programme, we're on a mission to improve the health of millions, and with plans as vast as the plants on our plate, we need the best team. Or ZOEntists, as we like to call ourselves.
We're backed by leading venture capital firm Accomplice (backers of Angellist and Zoopla), world-renowned entrepreneurs, like Steven Bartlett (also a proud brand ambassador), and we've raised over £70m in funding as of July 2023.
Got a good (gut) feeling it could be you? Head to our
career page
to find out more.
You will lead Brand Strategy, Brand Development and Brand Campaign Execution with the aim to increase awareness, consideration and brand equity for ZOE in the UK, US and beyond. This is a critical role to build on our incredible brand momentum in the UK and develop the go to market brand playbook for scaling in the US and other countries.
What you'll do...
Lead brand management for ZOE, creating impactful positioning and messaging direction across the funnel
Architect brand marketing plan - audiences, channels, campaigns - to help millions more people in the UK, US and beyond to discover and benefit from ZOE, partnering closely with broader leadership
Build a comprehensive brand calendar across cultural moments, product & science launches launches to increase awareness and consideration, resulting in leads and driving sales
Plan and execute integrated campaigns and partnership activations to drive awareness, consideration, acquisition and engagement, working closely with the channel owners
Develop brand measurement to understand investment and ROI for brand efforts, creating a strong partnership with Analytics and Finance teams
Nurture and grow a high performing team to achieve all of the above
We think you'll be a great fit if you have..
Proven track record driving bottom line impact as an in-house brand marketing leader in a high growth consumer scale up. Must have direct experience driving brand marketing in the US.
Expertise in shaping positioning and messaging to tap into popular culture and human emotion, with strong creative judgement. Experience with an innovative, complex product a big plus
Obsessed with the user, grounding decisions in customer insights and comfortable leading market and consumer research. Tight briefs are your superpower.
Experienced team leader and cross functional collaborator
Bringing a robust approach to project management to deliver exceptional quality on time and budget
Passionate and empathetic about improving the health of millions through science
These are the ideal skills, attributes, and experience we're looking for in this role. Don't worry if you don't tick all the boxes, especially on the skills and experience front, we're happy to upskill for the right candidate.
Life as a ZOEntist – what you can expect from us:
As well as industry-benchmarked compensation and all the hardware and software you need, we offer a thoughtfully-curated list of benefits. We expect this list to evolve as we continue supporting our team members' long-term personal and professional growth, and their wellbeing.
Remote-first:
Work flexibly – from home, our London office, or anywhere within the EU
Stock options:
So you can share in our growth
Paid time off:
28 days paid leave (25 holiday days, plus 2 company-wide reset days, and 1 "life event" day)
Enhanced Parental Leave:
On top of the statutory offering
Flexible private healthcare and life assurance options
Pension contribution:
Pay monthly or top up – your choice.
Health and wellbeing:
Like our Employee Assistance Program and Cycle to Work Scheme
Social, WFH, and Growth (L&D) budgets.
Plus, multiple opportunities to connect, grow, and socialise
We're all about equal opportunities
We know that a successful team is made up of diverse people, able to be their authentic selves. To continue growing our team in the best way, we believe that equal opportunities matter, so we encourage candidates from any underrepresented backgrounds to apply for this role. You can view our Equal Opportunities statement in full
here
.
A closer look at ZOE
Think you've heard our name somewhere before? We were the team behind the COVID Symptom Study, which has since become the ZOE Health Study (ZHS). We use the power of community science to conduct large-scale research from the comfort of contributors' own homes. Our collective work and expertise in biology, engineering, and data/nutrition science have led to multiple breakthrough papers in leading scientific journals such as Nature Medicine, Science, The Lancet, and more.
Seen ZOE in the media recently? Catch our co-founder Professor Tim Spector (one of the world's most cited scientists) and our Chief Scientist Dr Sarah Berry on this BBC Panorama, and listen to CEO Jonathan Wolf unpack the latest in science and nutrition on our
ZOE podcast
.
Oh, and if you're wondering why ZOE? It translates to "Life" in Greek, which we're helping ZOE members enjoy to the fullest.