Science COO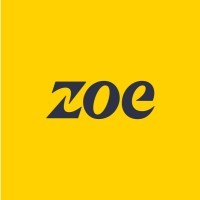 ZOE
Operations
Remote · United Kingdom
Posted on Tuesday, July 25, 2023
About ZOE
ZOE is a multidisciplinary start-up composed of world-leading scientists, entrepreneurs, engineers, product managers and designers that's paving the way for personalised nutrition research. In collaboration with academic institutions, teaching hospitals and tech partners we have run the world's largest personalised nutrition studies (the PREDICT Program) that have uncovered the varied factors determining how we uniquely respond to the food we eat. We are on a mission to improve health by harnessing individuals' unique biology to provide personalised nutrition and lifestyle recommendations.
The ZOE nutritional product is now available to the public in the US and the UK. Launched two years ago, the product consists of an at-home test kit that empowers the user to understand their own body and eat for their biology. Users can discover their distinct responses to food based on blood sugar, blood fat and the gut microbiome and use this information to make choices about what to eat, but also how to eat it. Together with this product, ZOE continues running the PREDICT Program of research by teaming up with leading academic scientists and tech partners around the world to conduct nutrition research studies that form the basis of our nutritional understanding and product development.
About the Nutrition Science Team
The Nutrition Science Team is a diverse one. Our members work across multiple disciplines to combine varied skill sets, materials and knowledge bases to answer scientific questions. We are able to work at pace while maintaining our agility to adapt to different timelines, requests from neighbouring teams and ideas from external collaborators. We are overall mission-driven, with a scientific focus and approach to delivering #MissionImproveHealth. We use both the ZOE Product and academic channels to deliver on this mission; when working with Product we ask how our work can benefit the user in a personalised, actionable manner; when working in an academic setting we additionally ask how our work can further the research field and let ZOE shine in the academic arena.
The Science COO role will report to ZOE's Chief Science Officer to oversee and execute on the delivery of all aspects of our program of scientific research, and coordinate with the many product and development teams that rely on our scientific output
What you'll do
Work with ZOE's CSO and other senior leaders to define the roadmap of ZOE's science team. Collaborate with our Scientific Advisory Board of academic researchers and potentially other external scientists to help ensure this is delivered, and our Product and Marketing teams to define a scientific research strategy that helps advance our advice and serve our members.
Help the CSO manage the Science Team to deliver on this roadmap and to create and execute on quarterly OKRs for projects within the science team; to manage projects and monitor them through to successful completion, on time and within budget; to encourage maximum growth and performance for the team and to foster a culture of innovation. Sample scientific research projects include: develop ZOE's biological age scores; microbiome health and food association study; Investigate Menstrual cycle and impact of hormonal fluctuations on CGM and blood fat responses;
Ensure our science reaches our members. Collaborate closely with Engineering, Data Science, Design and Product teams to ensure our scientific research is translated into a user-facing experience within the ZOE program and app. This can involve close coordination with teams building ML models or other algorithms based on our science.
Key Skills
Managing relationships and collaborating cross-functionally. You will interface with the whole business as the first point of contact on behalf of the Science Team.
Designing and implementing operations. You will manage the Science Team's day-to-day responsibilities, which include designing and running trials, analysing and publishing research data, and product development.
Excellent business acumen. You will need to take a data driven approach to prioritise the right problems to solve based on impact and effort. You will be responsible for setting, monitoring, and reporting on your team's OKRs and KPIs.
Setting and monitoring the right success metrics. You will ensure projects are being completed with high engagement and quality. You are able to dive deep to understand the metrics, problem solve, and come up with creative solutions to unblock your team where needed.
Executing collaboratively. You will drive the implementation of our science within our Product.
Able to manage world class research scientists, who will look to you to coordinate and prioritise work, while ensuring our CSO and our technical founder Tim Spector continue to have the overall steering of the strategy. Able to think how to scale our science organisation and help to hire excellent talent as we do.
We think you'll be a great fit if you
Have a minimum of an MSc degree (strongly prefer candidates with PhD degrees in science disciplines)
Have 7+ yrs experience managing a team
Have an aptitude of decision making and problem solving
Have exceptional organisational skills and leadership qualities
Are able to interact effectively with stakeholders across the whole organisation, including C-Level executives
Are a clear communitator with excellent interpersonal skills
Work well in a fast-paced environment
Are excited about the ability to shape cutting edge science that can help millions improve their health
Able to learn very fast and understand new domains
Listed above is a snapshot of the experience, skills and attributes we think would come handy for the success in this role. Are you passionate about ZOE and this role but don't tick 100% of the boxes above? Please consider applying anyway. We are happy to up-skill where possible.
What you can expect from us:
Aside from ensuring the industry-benchmark compensation package and providing you with all the hardware and software you need, we have worked hard for our list of benefits to be focused on things that matter to our team members most.
- Remote-first - work from home, pop into our London office, or work within the EU; you have flexibility to choose your own place of work and work flexibly
- Stock options - we want everyone to be rewarded for contribution to our growth
- Paid time-off - on top of any national / bank holidays, you get 28 days off (25 plus 1 life-event and 2 company-wide reset days)
- Enhanced parental leave - adding on to the statutory offering, we know how important it is to be supportive at times that matter
- Private healthcare and life assurance - flexible options to choose what fits
- Health and wellbeing - Employee Assistance Program, Cycle to Work and more
- Pension - paying monthly and offering flexibility to top your pension up
- Allocated social, WFH and Growth (L&D) budgets
- Plenty of learning and social opportunities
We continue to build a benefits package that invests in our team members' long-term personal and professional growth and wellbeing, adding to this list as it evolves.
Equal opportunities
We believe that having a truly diverse team where everyone can be their authentic self is the key to our success and we are committed to improving the tech industry for the better. We are passionate about equal opportunities and encourage candidates from any underrepresented backgrounds to apply. You can view our Equal Opportunities statement in full
here
.