Software Engineer - Insights and Advice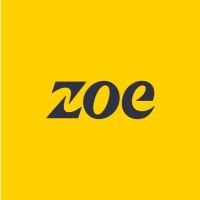 ZOE
Software Engineering
Remote · United Kingdom
Posted on Monday, May 15, 2023
We are redefining how people approach their health
ZOE is combining scientific research at a scale never before imagined and cutting-edge AI to improve the health of millions.
Created by the world's top scientists, our personalised nutrition program is radically reimagining a fundamental human need – eating well for your own body. Currently available in the US and the UK, having generated a waitlist of over 300,000, ZOE is already helping
tens of thousands of ZOE members
adopt healthier habits and achieve their goals.
We are also the team behind the popular COVID Symptom Study, which played a critical role in the fight against COVID in the UK and has now expanded to become the ZOE Health Study (ZHS). ZHS uses the power of community science to conduct large-scale research from the comfort of contributors' homes to understand health and prevent disease. . Our collective work and expertise in biology, engineering, data science, and nutrition science has led to multiple breakthrough papers in leading scientific journals such as Nature Medicine, Science, The Lancet, and more.
A remote-first, well-funded startup, we are backed by founders, investors, and entrepreneurs who have built multi-billion dollar technology companies. We are always looking for innovative thinkers and doers to join our team on a thrilling mission to tackle epic health problems that span the globe. Together, we can improve human health and touch millions of lives.
We value inclusivity, transparency, ownership, open-mindedness and diversity. We are passionate about delivering great results and learning in the open. We want our teams to have the freedom to make long-term, high-impact decisions, and the well-being of our teammates and the people around us is a top priority.
About the team…
Our product engineering teams build the software that powers the core ZOE experience. We help our members achieve their health goals and give them access to the best nutrition advice that science can offer. Our cross-functional teams have unique challenges: we turn our science into delightful user journeys, programs, and recommendations that lead to life-changing experiences. We combine mobile development with backend, machine learning and deep domain expertise. You will be joining the Insights and Advice team whose mission is to help members gain rewarding insights and easy-to-follow advice that they put into practice daily, leading to improved health and weight management.
About the role
We are seeking a talented and passionate Junior - Mid Level Backend Engineer to join our Insights and Advice Team at ZOE. As a Backend Engineer, you will be a part of a team that helps ZOE's members gain the most insightful understanding of how their body's health is progressing.
You'll be
Solving complex backend problems while working closely with product managers and UX designers to provide the best in class customer experience
Designing systems ranging from data collection, recommendation, search, content delivery, or modelling complex domains like the relationship between foods.
Writing code across our microservices and data pipelines.
Shipping in production. Preferably daily or more!
Participate in code reviews and provide constructive feedback to your peers.
Collaborate with cross-functional teams to design, develop, and deploy new features.
Mentoring and supporting engineers in other teams.
Learning, learning, learning! There is always a new challenge to tackle.
We think you will be great if you
Are an engineer with 2-3 years worth of commercial experience as a backend engineer.
Good knowledge of one or more modern programming languages (e.g., Python, Java, or Kotlin).
Write clean maintainable code across microservices and data pipelines.
Are a great communicator that can be highly collaborative with other engineers.
Have experience working in a high pace environment. You lead by example, contribute to the roadmap, get your hands dirty and get things done..
We will also appreciate
An incredible growth mindset. You read books, watch talks, listen to podcasts and are never afraid to try new things
Experience with scalability (backend, data pipelines).
Interview process
Intro to ZOE with a Talent Partner (30 mins)
Video call with one of our Engineers or Engineering Managers (30mins)
Code Review (60 mins) & Systems Design (60 mins)
As part of this stage, we will ask you to teach us something technical asynchronously (text or video) to assess your ability to go in-depth and communicate
Behavioural interviews (30 mins) with an Engineering Manager, followed by a meet with our VP of Engineering (30 mins)
💔 Our mission to help people live healthier lives doesn't excite you.
💔 You aren't comfortable with ambiguity, or thinking from first principles.
💔 You don't enjoy working in a fast paced environment.
💔 You aren't happy taking an MVP approach and doing what's good enough for now
Discover our values and our career page to find out more.
⭐ You'll be energised by testimonials of members who had life-changing experiences
⭐ You'll be surrounded by the most friendly, supportive colleagues you can imagine. We have assembled the sharpest minds from diverse backgrounds
⭐ As we grow, so will you! ZOE's fast-paced, challenging environment offers you great opportunities for professional development, supported by a yearly growth budget ($200 no question asked budget and up to $1,000 with your manager's approval).
⭐ We embraced flexible and distributed working and keep everyone informed through our transparent culture. You will be in complete control of your work environment. We have an office open to you, but you are never required to use it. You can choose whether to come in and meet colleagues face to face, or be fully remote
⭐ Switching off is important! At ZOE, we understand that to do your best work, you also need to be able to relax and connect with your colleagues. Enjoy our fun virtual and face-to-face social events, supported by a $70/month social budget
- Stock options for all employees, be rewarded long-term, for your contribution to our growth
- Remote first - Work from home, our London/Boston offices, or within the EU. Get yourself set up comfortably at home with a WFH equipment budget
- 28 days annual leave - 25 days as standard (20 in the US), 2 company reset days for us all to reset and recharge, and 1 Life Event day per year to use on the day that means most to you
- Pension plan - We'll contribute to your pension plan, and you can top up what you like
- Enhanced parental leave scheme
- Private healthcare and life assurance packages (401k in the US)
- Health and wellbeing packages- including Employee Assistance Program and Cycle to work schemes
- Allocated monthly social budget