Brand Marketing Assistant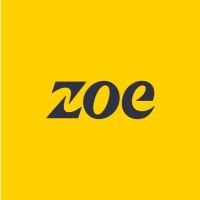 ZOE
Marketing & Communications
Remote · United Kingdom
Posted on Friday, May 5, 2023
We Are Redefining How People Approach Their Health
ZOE is combining scientific research at a scale never before imagined and cutting-edge AI to improve the health of millions.
Created by the world's top scientists, our personalised nutrition program is radically reimagining a fundamental human need – eating well for your own body. Currently available in the US, and available for pre-order in the UK, having generated a waitlist of over 300,000, ZOE is already helping
tens of thousands of ZOE members
adopt healthier habits and achieve their goals.
We are also the team behind the popular COVID Symptom Study, which played a critical role in the fight against COVID in the UK and has now expanded to become the ZOE Health Study (ZHS). ZHS uses the power of community science to conduct large-scale research from the comfort of contributors' homes to understand health and prevent disease. Our collective work and expertise in biology, engineering, data science, and nutrition science has led to multiple breakthrough papers in leading scientific journals such as Nature Medicine, Science, The Lancet, and more.
A remote-first, well-funded startup, we are backed by founders, investors, and entrepreneurs who have built multi-billion dollar technology companies. We are always looking for innovative thinkers and doers to join our team on a thrilling mission to tackle epic health problems that span the globe. Together, we can improve human health and touch millions of lives.
We value inclusivity, transparency, ownership, open-mindedness and diversity. We are passionate about delivering great results and learning in the open. We want our teams to have the freedom to make long-term, high-impact decisions, and the well-being of our teammates and the people around us is a top priority.
The Brand Marketing team's primary goal is to help more people discover the benefits of ZOE and build a stronger emotional connection with them. We work on initiatives that educate and build interest in ZOE's groundbreaking science and offering, in close collaboration with other teams, such as Science, Product, and Growth Marketing. Our team is responsible for the chart-topping ZOE Science & Nutrition podcast, and campaigns such as our recent record-breaking crowdfund, the Big Poo Review in partnership with Channel 4, and more.
Due to our rapid growth, we have an amazing opportunity for a Brand Marketing Assistant to join our team at ZOE. Reporting to our Senior Brand Marketing Manager, you will be responsible for supporting the development and execution of marketing strategies that build brand awareness and drive business growth. Your role will be to assist in the planning and implementation of marketing campaigns across various channels, including digital, social media, and events. In this role you will work collaboratively and cross-functionally with the wider Brand and Growth Marketing team, Product, and Design while supporting an exciting range of brand marketing initiatives.
You'll be...
Assisting in the development and execution of brand marketing campaigns working and coordinating with various channels, including email, social media, and events.
Supporting the planning and execution of brand events, including partnerships and other promotional events.
Supporting in market research and analysing industry trends to identify opportunities for brand growth and campaigns.
Maintaining and updating brand assets, including logos, images, and other brand marketing materials.
Coordinating with internal teams, and external vendors and partners to execute marketing initiatives.
Responding to inquiries from internal stakeholders, partners and members about the ZOE brand and its initiatives.
Staying up-to-date on emerging marketing trends and technologies to recommend new platforms, content and tactics to improve brand performance.
We think this role would be a great fit if you...
Have strong attention to detail and project management skills
Have experience with digital marketing, social media, and email marketing
Have familiarity with marketing analytics and reporting tools
Have strong organisational skills with the ability to manage multiple projects simultaneously
Have a passion for marketing and a desire to learn and grow in a fast-paced environment
Are a creative thinker and driven marketer with a passion for building brands
Are a natural team player. A great collaborator who people enjoy working with
Thrive in a fast paced, high growth environment. You feel comfortable making decisions to act fast, pivot fast and drive the changing needs of a high growth start up company
Are a natural team player. A great collaborator who people enjoy working and a demonstrated ability to work effectively with cross-functional teams
Are passionate about our mission to improve the health of millions, and feel strongly about personalised nutrition and gut health
Listed above is a snapshot of the experience, skills and attributes we think would come handy for the success in this role. Are you passionate about ZOE and this role but don't tick 100% of the boxes above? Please consider applying anyway. We are happy to up-skill where possible.
What you can expect from us
Aside from ensuring the industry-benchmark compensation package and providing you with all the hardware and software you need, we have worked hard for our list of benefits to be focused on things that matter to our team members most.
Remote-first - work from home, pop into our London/Boston offices, or work within the EU; you have flexibility to choose your own place of work and work flexibly
Stock options - we want everyone to be rewarded for contribution to our growth
Paid time-off - on top of any national / bank holidays, you get 28 days off (25 plus 1 life-event and 2 company-wide reset days)
Enhanced parental leave - adding on to the statutory offering, we know how important it is to be supportive at times that matter
Private healthcare and life assurance - flexible options to choose what fits
Health and wellbeing - Employee Assistance Program, Cycle to Work and more
Pension - paying monthly and offering flexibility to top your pension up
Allocated social, WFH and Growth (L&D) budgets
Plenty of learning and social opportunities
We continue to build a benefits package that invests in our team members' long-term personal and professional growth and wellbeing, adding to this list as it evolves.
Equal opportunities
We believe that having a truly diverse team where everyone can be their authentic self is the key to our success and we are committed to improving the tech industry for the better. We are passionate about equal opportunities and encourage candidates from any underrepresented backgrounds to apply. We don't discriminate based on race, colour, religion, gender, gender identity or expression, sexual orientation, national origin, genetics, marital status, disability or age. When applying, please let us know of any accessibility requirements you may have for your interviews and we will do our best to accommodate.
While this position is advertised as full-time, we can be flexible on the specific arrangements and would be happy to discuss part-time, job-share or other flexible arrangements, if required.