Senior Customer Support Associate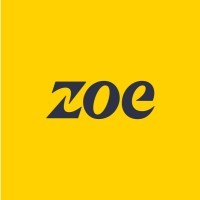 ZOE
Customer Service
Remote · United Kingdom
Posted on Wednesday, February 22, 2023
We Are Redefining How People Approach Their Health
ZOE is combining scientific research at a scale never before imagined and cutting-edge AI to improve the health of millions.
Created by the world's top scientists, our personalised nutrition program is radically reimagining a fundamental human need – eating well for your own body. Currently available in the US, and available for pre-order in the UK, having generated a waitlist of over 300,000, ZOE is already helping
tens of thousands of ZOE members
adopt healthier habits and achieve their goals.
We are also the team behind the popular COVID Symptom Study, which played a critical role in the fight against COVID in the UK and has now expanded to become the ZOE Health Study (ZHS). ZHS uses the power of community science to conduct large-scale research from the comfort of contributors' homes to understand health and prevent disease. Our collective work and expertise in biology, engineering, data science, and nutrition science has led to multiple breakthrough papers in leading scientific journals such as Nature Medicine, Science, The Lancet, and more.
A remote-first, well-funded startup, we are backed by founders, investors, and entrepreneurs who have built multi-billion dollar technology companies. We are always looking for innovative thinkers and doers to join our team on a thrilling mission to tackle epic health problems that span the globe. Together, we can improve human health and touch millions of lives.
We value inclusivity, transparency, ownership, open-mindedness and diversity. We are passionate about delivering great results and learning in the open. We want our teams to have the freedom to make long-term, high-impact decisions, and the well-being of our teammates and the people around us is a top priority.
About the Role
We are looking for Senior Customer Support Associates to help lead our rapidly growing team within a fast-paced environment. You will work directly with customers as well as manage a team of up to about 15 customer support associates.
You will be responsible for ensuring the success of the customers' journey through our test and program by identifying customers' questions, concerns and overall needs and providing helpful solutions to them in an accurate and efficient manner, maintaining high standards of customer service across all interactions.
This position is for an ambitious professional looking to grow their leadership skills. The right candidate is empathetic, passionate about people and improving lives, and is highly organized and analytical. Typical tasks outside of customer support shifts include training and supporting our customer support team, continuously improving processes, and maintaining key metrics.
Responsibilities
Support customers via the in-app chat service, emails and over the phone throughout the customer journey, particularly during the pre-sale and testing phases of the program.
Have a comprehensive understanding of the ZOE testing protocol and all tasks customers are to complete, such that you are able to answer any questions customers or team members may have.
Motivate and encourage customers across the customer journey to maximise customer satisfaction.
Resolve both routine and complex enquiries in a thorough and expeditious manner.
Address customer complaints in a compassionate and patient manner.
Guide the team in effective customer issues resolution and handle escalations.
Strive to achieve high customer satisfaction by going above and beyond.
Supervise customer support associates day-to-day tasks.
Continuously improve the customer support process using insight into the overall experience, tracking feedback, and providing such at team meetings.
Update and continuously improve training materials with frequent changes.
Potentially partake in hiring processes and scaling our team.
Be willing to have flexibility with work hours, such as late evening work and working weekends and holidays, to provide comprehensive coverage.
Requirements
Experience in a customer-facing role
Experience in a management or supervising role
Experience in a fast-paced working environment
Experience in a research and/or startup environment (nice-to-have)
Key Skills
Excellent interpersonal and active listening skills as well as clear communication with customers and reports
Ability to establish and maintain positive relationships with customers and reports
Motivated and energetic work ethic, with a strong capability to thrive under pressure
Critical thinking and problem-solving skills
Excellent organisation, prioritisation, and multi-tasking skills with strong attention to detail
Quick learner and ability to adapt quickly
Able to work both within a team and independently
Empathy and compassion
Ability to use CRM tools and systems
Experience speaking with customers using online chat services
Experience dealing with data privacy (nice-to-have)
FAQs
Can I work remotely full-time?
This role is fully remote within the UK #LI-Remote
What's it like to work at ZOE?
The ZOE team is diverse, dynamic and data-driven. We have an open and honest culture that delights in learning, thrives in collaborating and likes to have fun.
I completed an AfN-accredited degree — is this role a fit for me?
This role is specific to the pre-sale and testing stages of our ZOE program, and has a career pathway within our Customer Support Team. Our Nutrition Coach role is a better fit for your skillset.
Listed above is a snapshot of the experience, skills and attributes we think would come handy for the success in this role. Are you passionate about ZOE and this role but don't tick 100% of the boxes above? Please consider applying anyway. We are happy to up-skill where possible.
What you can expect from us
Aside from ensuring the industry-benchmark compensation package and providing you with all the hardware and software you need, we have worked hard for our list of benefits to be focused on things that matter to our team members most.
Remote-first - work from home, pop into our London/Boston offices, or work within the EU; you have flexibility to choose your own place of work and work flexibly
Stock options - we want everyone to be rewarded for contribution to our growth
Paid time-off - on top of any national / bank holidays, you get 28 days off (25 plus 1 life-event and 2 company-wide reset days)
Enhanced parental leave - Enhanced parental leave, family planning and pregnancy/adoption loss leave - adding on to the statutory offering, we know how important it is to be supportive at times that matter
Private healthcare and life assurance - flexible options to choose what fits
Health and wellbeing - ZOE nutrition product, Employee Assistance Program, Spill mental health support, Cycle to Work, yoga and more
Pension - paying monthly and offering flexibility to top your pension up
Allocated social, WFH and Growth (L&D) budgets from the day you join
Plenty of learning and social opportunities
We continue to build a benefits package that invests in our team members' long-term personal and professional growth and wellbeing, adding to this list as it evolves.
Equal opportunities
We believe that having a truly diverse team where everyone can be their authentic self is the key to our success and we are committed to improving the tech industry for the better. We are passionate about equal opportunities and encourage candidates from any underrepresented backgrounds to apply. We don't discriminate based on race, colour, religion, gender, gender identity or expression, sexual orientation, national origin, genetics, marital status, disability or age. When applying, please let us know of any accessibility requirements you may have for your interviews and we will do our best to accommodate.