Social Media Moderator Intern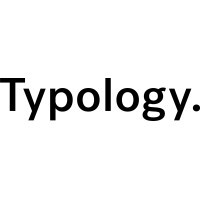 Typology
Marketing & Communications
Paris, France
Posted on Thursday, December 22, 2022
Typology is the first skincare brand launched by Good Brands, an ambitious project to build a new generation of digital first consumer brands. Founded in. 2019 by serial entrepreneur Ning Li, Typology became the #1 selling skincare brand online in France and operates also in the UK, Germany and the USA.
----
Customer Experience team is growing and we are looking for a social media moderator. Social networks is a key point of contact for our customer. Responding to every comment and demand is a priority for us.
The six months internship could start ASAP.
OUTCOMES
Reviewing comments to ensure they are appropriate before allowing them to be published on the site.
Responding to user comments and questions about topics relevant to the website.
Participating in online conversations with customers or potential customers through social media channels such as Instagram or Facebook.
Cross projects with creative team to develop strategies for engaging users with content on social media sites.
Assistance for Customer Care when it will be needed.
Participating in every cross project involving communication team and mostly customer experience team
SPECIFIC SKILLS
Excellent organizational skills and multitasking ability.
Strong interest in cosmetic, skincare or beauty.
Excellent copywriting skills in french and in english.
A first experience in social media moderation is a plus.
Real customers relations skills
Empathy and Patience
-----
- Diversity is the engine of our innovation. We build a culture where difference is valued. These are the principles that guide the way we build our teams, train our leaders, and create a business that's right for everyone who's a part of it.
- We consider our board members to be full team members. The board is currently made up of Ning Li and Rodolphe Menegaux. Observer members are Jeremy Uzan and Marc Simoncini.