Technical Writer (apprenticeship)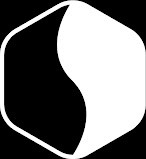 Starton
Marketing & Communications, IT
Posted on Tuesday, September 12, 2023
Technical Writer (apprenticeship)
Starton is a Web 3 company based in Paris that provides a user interface (UI) and application programming interface (API) to simplify the development of blockchain applications for software companies.
Starton offers smart contract deployment and interaction, monitoring on-chain events, storing data in a distributed network, and scaling on-chain transactions.
Who's the best candidate?
Developing and scaling on web3 requires a lot of testing, research, iteration, time, and resources. Our job is to take care of it for developers so they can focus on their products. You can see Starton API as a layer above blockchain protocols to make them easier to interact with.
We are looking for an English-speaking technical writer interested in development and WEB3 to help us to educate developers on WEB3, in our product team along with our Documentation Lead.
Technical software writing in English
Docs-as-code tools from initiation
Communication within a multidisciplinary team
Online help for innovative concepts
Exciting subject: blockchain (onboarding and training)
Production deployment and writing standards
You will fit with this role if you are
Very good level of English
Good communication and collaboration skills
(1) HR phone screen (20 minutes)
(2) Technical test at the office with our Documentation Lead and Team Manager
Our team members are our #1 asset! We offer them great perks so they feel great about working with us!
A daily meal plan (Swile)
Health insurance plan (Alan)
The latest and greatest Macbook
Great office in the 10th arrondissement of Paris (Strasbourg Saint-Denis)
Talented, passionate and fun team
Weekly team drinks and yearly offsite
A chance to contribute to help web 3 adoption