Manager, Software Engineering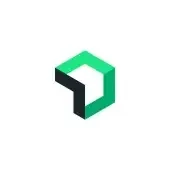 New Relic
Software Engineering
Hyderabad, Telangana, India
Posted on Wednesday, August 16, 2023
Manager, Software Engineering
Manager, Software Engineering
Manager, Software Engineering
Location(s)
Hyderabad, India;
Work arrangement(s)
Hybrid (works from home and New Relic office throughout the week)
Your opportunity
Join us on our company's mission to empower every engineer at every stage of the software lifecycle.! Responsible for managing a high performing software development team, owns components of the New Relic Monetization platform, and ensures accuracy of customer billing. You'll be responsible for ensuring the quality of software owned by your team, including on-call and incident response, retrospectives, and preventing repeated incidents.! The team you supervise will consist of Software Development Engineers and Quality Assurance Engineers.
This is a people management role. You and the engineers on your team will be hybrid, on-site or remote, but must be located in Hyderabad or Bangalore.
What you'll do
Delivery of catch all project
Reduce detection and recovery time for billing related incidents to meet company SLOs and Implement New Relic Engineering Quality standards and develop the skills of the team to function independently.
Own and contribute to the team's mission to drive an elite consumption billing system. The team is responsible for end to end accuracy and performance of all aspects of consumption based billing, working with teams across the company to ensure that metering, rating, and billing are 100% accurate.
Develop the team culture with emphasis on being high performing, delivering quality software on time, and maintaining 24 x 7 operations for the software owned by the team
Drive successful outcomes for your team by instilling good working practices and collaboration
Foster the development and success of each team member
Communicate and foster New Relics Values, Mission, and Vision.
This role requires
3+years of experience leading people and teams
Experience handling high performing self-directed remote teams and experience in the Growth space
Capable of diving deep and understanding the technical implications and risks of a decision
Experience in a backend language like Java or Ruby
Experience with SQL, Snowflake and Data Analysis
Experience managing on-call rotations, dev-ops practices, and 24/7 operations
The most successful managers here act with drive and urgency, yet always take the time to listen and to do the right thing. They constantly seek new ways to explain, coach, teach, and bring out the best in others.
Able to handle a fast paced working environment
Bonus points if you have
Experience with consumption based billing models
Experience handling mission critical, high accuracy data at scale
We're looking for bold and passionate people to be a part of our mission to help every engineer do their best work, every day, using data, not opinions, at every stage of the software lifecycle. We'd love to have you apply, even if you don't feel you meet every single requirement. What's most important to us is finding authentic and accountable people who feel connected to our mission and values, not just candidates who check off all the boxes.
We believe in empowering all Relics to achieve professional and business success through a workforce model called Flex First. Flex First allows us to work in a variety of workplaces that best support our success, including fully office-based, fully remote, or hybrid.
Read more about Flex First.
Our hiring process

Please note that visa sponsorship is not available for this position.
In compliance with applicable law, all persons hired will be required to verify identity and eligibility to work and to complete employment eligibility verification. Note: Our stewardship of the data of thousands of customers' means that a criminal background check is required to join New Relic.

Headhunters and recruitment agencies may not submit resumes/CVs through this website or directly to managers. New Relic does not accept unsolicited headhunter and agency resumes, and will not pay fees to any third-party agency or company that does not have a signed agreement with New Relic.

New Relic is an equal opportunity employer. We eagerly seek applicants of diverse background and hire without regard to race, color, gender identity, religion, national origin, ancestry, citizenship, physical abilities (or disability), age, sexual orientation, veteran status, or any other characteristic protected by law.

Interested in the details of our privacy policy? Read more here.
This field has no functionality and it was added so that we could display the separator above
If you are an individual with a disability and require a reasonable accommodation to complete any part of the application process, or are limited in the ability or unable to access or use this online application process and need an alternative method for applying, you may contact us at accommodation@newrelic.com for assistance.
Employment agencies or third parties that submit a resume into this career site or to New Relic without an authorized agreement do so with the understanding that the applicant's resume will become the property of New Relic without limitation and without any obligation or fee due for any reason.