Senior Mobile Engineer - Results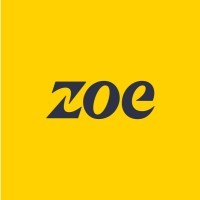 ZOE
Remote · United Kingdom
Posted on Thursday, July 13, 2023
We are redefining how people approach their health
Created by the world's top scientists, our personalised nutrition program is reimagining a fundamental human need – eating well for your own body. Currently available in the US and the UK, ZOE is already helping > 100k
ZOE members
to adopt healthier habits and live better. Our work and expertise in biology, engineering, data science, and nutrition science have led to multiple breakthrough
papers
in leading scientific journals such as Nature Medicine, Science, The Lancet, and more.
A remote-first, high-growth startup, we are backed by founders, investors, and entrepreneurs who have built multi-billion dollar technology companies. We are always looking for innovative thinkers and builders to join our team on a thrilling mission to tackle epic health problems. Together, we can improve human health and touch millions of lives.
We value inclusivity, transparency, ownership, open-mindedness and diversity. We are passionate about delivering great results and learning in the open. We want our teams to have the freedom to make long-term, high-impact decisions, and the well-being of our teammates and the people around us is a top priority.
Check out what life is like for our tech team on
ZOE Tech
.
We're looking for a Senior Mobile Engineer to take ZOE even further.
What's the role?
We are seeking a talented and experienced mobile engineer to join our team. As a senior-level engineer, you will play a key role in the development and maintenance of our mobile applications, with a strong focus on React Native. You will also have the opportunity to work with ReactJS and Typescript, so proficiency in these technologies is necessary.
Meet the team
Our product engineering teams build the software that powers the core ZOE experience. We help our members achieve their health goals and give them access to the best nutrition advice that science can offer. Our cross-functional teams have unique challenges: we turn our science into delightful user journeys, programs, and recommendations that lead to life-changing experiences. We combine mobile development with backend, machine learning and deep domain expertise. You will be joining the Testing & Results team whose mission is to help as many members as possible gain the most insightful understanding of how their body's health is progressing.
You'll be...
Collaborating with the development team to design and implement high-quality, user-friendly front-end applications using React Native, ReactJS, and Typescript.
Working closely with a cross functional team of engineers, designers and product to improve the core ZOE Testing & Results experience and create a beautiful app.
Working with mobile engineers from 5 different teams to improve our developer experience and the robustness of the ZOE app.
Optimising application performance and ensuring smooth user experience across different platforms and devices.
Writing clean, maintainable, and well-documented code while adhering to best practices and coding standards.
Conducting code reviews and providing constructive feedback to team members.
Staying updated with the latest trends and advancements in front-end development and proactively bringing new ideas and approaches to the team.
We think you'll be a great fit if you…
Have a bachelor's degree in Computer Science, Engineering.
Have 5+ years of professional experience in frontend development.
Have strong proficiency in React Native, ReactJS, and Typescript.
Experience with native iOS or Android would be an added bonus!
Have a solid understanding of JavaScript (ES6+) and its core principles.
Are experienced with state management libraries (e.g., Redux, MobX) and UI component libraries (e.g., Material-UI, Ant Design).
Have the ability to collaborate effectively with cross-functional teams and communicate technical concepts to non-technical stakeholders.
Have strong problem-solving and analytical skills.
Have close attention to detail and a commitment to delivering high-quality code.
Our hiring process consists of the following stages:
➡️ Talent Acquisition Screening: Selected candidates will be contacted for an initial phone interview with our Talent Acquisition Partner. This conversation will help us assess your qualifications, experience, and your fit for our team. Duration 45min
➡️ Hiring Manager Screening: Selected candidates will be moved forward in the process and meet an Engineering Manager. This conversation will focus on diving deeper in regards to your qualifications, experience, and your fit for ZOE. Duration 30min
➡️ Technical Interviews: You will be asked to complete two technical interviews, which evaluate your coding and system design experience. Duration 60min/each
➡️ Behavioural Interviews: You will be asked to complete two behavioural interviews, which evaluate your present and past experience from a behavioural standpoint. Duration 45min/each
⏰ Expected Timeline: The entire hiring process typically takes around 3-4 weeks from the Talent Acquisition Interview to the job offer. We understand the importance of your time and aim to provide timely feedback and updates at each stage.
These are the ideal skills, attributes, and experience we're looking for in this role. Don't worry if you don't tick all the boxes, especially on the skills and experience front, we're happy to upskill for the right candidate.
Life as a ZOEntist – what you can expect from us:
As well as industry-benchmarked compensation and all the hardware and software you need, we offer a thoughtfully-curated list of benefits. We expect this list to evolve as we continue supporting our team members' long-term personal and professional growth, and their wellbeing.
Remote-first:
Work flexibly – from home, our London office, or anywhere within the EU
Stock options:
So you can share in our growth
Paid time off:
28 days paid leave (25 holiday days, plus 2 company-wide reset days, and 1 "life event" day)
Enhanced Parental Leave:
On top of the statutory offering
Flexible private healthcare and life assurance options
Pension contribution:
Pay monthly or top up – your choice.
Health and wellbeing:
Like our Employee Assistance Program and Cycle to Work Scheme
Social, WFH, and Growth (L&D) budgets.
Plus, multiple opportunities to connect, grow, and socialise
We're all about equal opportunities
We know that a successful team is made up of diverse people, able to be their authentic selves. To continue growing our team in the best way, we believe that equal opportunities matter, so we encourage candidates from any underrepresented backgrounds to apply for this role. You can view our Equal Opportunities statement in full
here
.
A closer look at ZOE
Think you've heard our name somewhere before? We were the team behind the COVID Symptom Study, which has since become the ZOE Health Study (ZHS). We use the power of community science to conduct large-scale research from the comfort of contributors' own homes. Our collective work and expertise in biology, engineering, and data/nutrition science have led to multiple breakthrough papers in leading scientific journals such as Nature Medicine, Science, The Lancet, and more.
Seen ZOE in the media recently? Catch our co-founder Professor Tim Spector (one of the world's most cited scientists) and our Chief Scientist Dr Sarah Berry on this BBC Panorama, and listen to CEO Jonathan Wolf unpack the latest in science and nutrition on our
ZOE podcast
.
Oh, and if you're wondering why ZOE? It translates to "Life" in Greek, which we're helping ZOE members enjoy to the fullest.