Senior Nutrition Scientist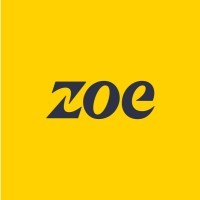 ZOE
Remote · United Kingdom
Posted on Sunday, July 9, 2023
The Nutrition Science Team is a diverse one. Our members work across multiple disciplines to combine varied skill sets, materials and knowledge bases to answer scientific questions. We are able to work at pace while maintaining our agility to adapt to different timelines, requests from neighbouring teams and ideas from external collaborators. We are overall mission-driven, with a scientific focus and approach to delivering #MissionImproveHealth. We use both the ZOE Product and academic channels to deliver on this mission; when working with Product we ask how our work can benefit the user in a personalised, actionable manner; when working in an academic setting we additionally ask how our work can further the research field and let ZOE shine in the academic arena.
You'll be...
Working closely with product teams, scientists and data scientists to translate our scientific understanding into a compelling user proposition that both helps our users understand how their body responds to food, and supports them to make changes in their diet to improve their long-term health.
Balancing competing demands day-to-day, from interpreting data, to thinking through the user experience and new ways to gather information on health.
Contributing to the design of analyses strategies
Managing a junior scientist, ensuring the team achieve their goals
Proposing research questions to investigate the relationship between diet, lifestyle and health, using data from the ZOE research platforms
Designing and leading the implementation of remote app-based trials
Contributing to the dissemination of research through high-impact publications and public engagement activities
We think you'll be a great fit if you have...
A PhD awarded in nutrition, epidemiology, public health or other related quantitative discipline
Ability to communicate effectively at all levels in a complex multi-disciplinary environment with the ability to produce concise verbal and written reports.
Managed coached or mentored a other Junior Scientists, encouraging their growth and development
Knowledge and aspiration to learn about personalised nutrition, nutritional epidemiology and dietary assessment
Ability to work as part of a multidisciplinary team in an agile way and in a fast-paced environment
Ability to work on own initiative and meet competing and demanding deadlines
High self-motivation and work well on your own and as part of a team
A Demonstrable record of publications in peer-reviewed conference proceedings and scientific journals
Experience working with many different partners from founders, to designers, to engineers to data scientists and scientists.
Listed above is a snapshot of the experience, skills and attributes we think would come handy for the success in this role. Are you passionate about ZOE and this role but don't tick 100% of the boxes above? Please consider applying anyway. We are happy to up-skill where possible.
What you can expect from us
Aside from ensuring the industry-benchmark compensation package and providing you with all the hardware and software you need, we have worked hard for our list of benefits to be focused on things that matter to our team members most.
Remote-first - work from home, pop into our London/Boston offices, or work within the EU; you have flexibility to choose your own place of work and work flexibly
Stock options - we want everyone to be rewarded for contribution to our growth
Paid time-off - on top of any national / bank holidays, you get 28 days off (25 plus 1 life-event and 2 company-wide reset days)
Enhanced parental leave - Enhanced parental leave, family planning and pregnancy/adoption loss leave - adding on to the statutory offering, we know how important it is to be supportive at times that matter
Private healthcare and life assurance - flexible options to choose what fits
Health and wellbeing - ZOE nutrition product, Employee Assistance Program, Spill mental health support, Cycle to Work, yoga and more
Pension - paying monthly and offering flexibility to top your pension up
Allocated social, WFH and Growth (L&D) budgets from the day you join
Plenty of learning and social opportunities
We continue to build a benefits package that invests in our team members' long-term personal and professional growth and wellbeing, adding to this list as it evolves.
Equal opportunities
We believe that having a truly diverse team where everyone can be their authentic self is the key to our success and we are committed to improving the tech industry for the better. We are passionate about equal opportunities and encourage candidates from any underrepresented backgrounds to apply. We don't discriminate based on race, colour, religion, gender, gender identity or expression, sexual orientation, national origin, genetics, marital status, disability or age. When applying, please let us know of any accessibility requirements you may have for your interviews and we will do our best to accommodate.