INFLUENCE & PARTNERSHIPS LEAD - USA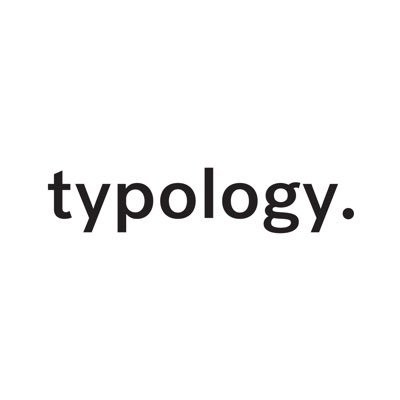 Typology
Sales & Business Development
Paris, France
Posted on Friday, May 12, 2023
Typology is the first skincare brand launched by Good Brands, an ambitious project to build a new generation of digital first consumer brands. Founded in. 2019 by serial entrepreneur Ning Li, Typology became the #1 selling skincare brand online in France and operates also in the UK, Germany and the USA.
----
MISSION
As we continue to grow, we still have great challenges to meet in order to make the quality of our products known to as many people as possible. With this in mind, we are looking to expand our team by recruiting an Influence and Partnerships Manager, dedicated to the USA market.
Managing overall Influence and Partnerships Program as it fits into our Growth Objectives for the US market
Manage a team of 2-3 people
Budget management for Influence and Partnerships Program
Managing campaigns: sending products, briefing, monitoring delivery, reporting
Relationship building and negotiating contracts
Creation of new, innovative and creative content briefs and ideas to help improve quality of the content produced by influencers
Monitoring, analyzing and comparing the success and performance of our campaigns and activations (quantitative and qualitative)
Engaging and leading conversations with opinion leaders - Beauty experts, influencers and bloggers
Analyzing how our competitors are performing
Continuously monitoring influence marketing best practices
OUTCOMES
Scale up our Paid influence collaborations for Typology in the United States
Seek and connect with potential partners and longer term brand ambassadors
Improve impact of influencer marketing program for the US audience
Scale up our gifting (unpaid) influence collaborations for Typology in the United States
increase the ROI and the success rate of our influence collaborations
SPECIFIC SKILLS
Proven experience in the field of influence and communication in the US market.
Analytics: knowledge of tracking, Web analytics and tools (CPM, ROI, audience measuring tools such as Google Analytics, ability to manage and keep track of a budget
Growth mindset: driven. Has proven experience in scaling paid operations for the company /or clients
Commercial & relational: Ability to negotiate contracts, relatable,
-----
- Diversity is the engine of our innovation. We build a culture where difference is valued. These are the principles that guide the way we build our teams, train our leaders, and create a business that's right for everyone who's a part of it.
- We consider our board members to be full team members. The board is currently made up of Ning Li and Rodolphe Menegaux. Observer members are Jeremy Uzan and Marc Simoncini.