STAGE E-COMMERCE ASSISTANT H/F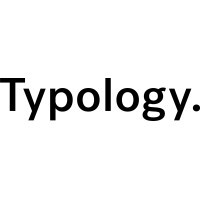 Typology
Paris, France
Posted on Saturday, February 11, 2023
Typology is the first skincare brand launched by Good Brands, an ambitious project to build a new generation of digital first consumer brands. Founded in. 2019 by serial entrepreneur Ning Li, Typology became the #1 selling skincare brand online in France and operates also in the UK, Germany and the USA.
----
Mission : Typology recherche un(e) stagiaire assistant(e) E-Commerce pour aider à garantir la qualité du site web, avec des taux de conversion élevés, en travaillant de manière transversale avec les équipes marketing, produit et créative. Le stage pourrait commencer dès que possible.
MISSIONS
Travailler de manière transversale avec l'équipe créative en gérant les briefs pour chaque animation commerciale
S'assurer que le site web est à jour en suivant les lancements de nouveaux produits et en collaborant au calendrier éditorial
Créer des offres, des routines et des offres groupées spécifiques en fonction des comportements des clients.
Capable de suivre, d'analyser et de comparer le succès et les performances de nos campagnes.
Assurer la gestion et le suivi des campagnes CRM récurrentes : anniversaires boutiques, espaces et nouveaux clients.
Suivre les performances mensuelles CRM et rédiger la Newsletter CRM en fonction.
Compléter la Newsletter Retail hebdomadaire avec les informations CRM ponctuelles.
COMPETENCES SPECIFIQUES
Préparation d'un BAC+4 ou 5 en université ou en école de commerce, avec spécialisation en digital.
Une première expérience en e-commerce est requise.
Souci du détail et capacité à avoir une vue d'ensemble.
Sensibilité aux cosmétiques/beauté/soins de la peau
Anglais courant
-----
- Diversity is the engine of our innovation. We build a culture where difference is valued. These are the principles that guide the way we build our teams, train our leaders, and create a business that's right for everyone who's a part of it.
- We consider our board members to be full team members. The board is currently made up of Ning Li and Rodolphe Menegaux. Observer members are Jeremy Uzan and Marc Simoncini.